Aspire Schools Game Design Program
Do you love playing video games?
Join your friends to level up your skills, learn how today's games get created, and work with our team to conceptualize the next big hit.
Work with your new friends to design your very own video game and company! Learn about what makes your favorite games special, from character creation to world building and beyond. We all play so many games such as Super Smash Brothers, League of Legends, and Legend of Zelda, but why are these games so popular? In this program we will be diving deep through interactive team challenges to complete your big game idea which you will share in our final presentation!
Explore the different roles involved to make your favorite games and find your fit
Learn how to be a part of a team building your big game idea while building skills such as critical thinking, problem solving, confidence and collaboration
Interactive learning and activities

Insight into the Game Design Industry

A finalized Game Concept built by you and your team
Day 1 DESIGNING AND SCOPING YOUR GAME

You have a great idea for a game but where do you begin?

Learn how to scope out a game and decide what it will look like, how it works, and who will want to play it.

Team Project: CREATE YOUR FIRST BIG GAME IDEA

Work as a team to come up with the foundation, story and main characters for your game!



Day 2 ART DIRECTION

How will your game look and feel?

Art direction lets you bring your imagination to life, what will you create?

Team Project: Design your characters, build your world and bring it to life!

Designing the world is a vital piece to immersing your audience into your game, how will you shape it?!



Day 3 SELLING YOUR GAME

How do you turn your game idea into money?

Gaming is a business. Learn how to convince investors to fund your game so that you can release it—and make a profit.  

Team Project: PITCH YOUR GAME TO YOUR FRIENDS

Prepare and give your final game presentation with your team and show off your hard work to your friends and parents who are joining us for our final ceremony celebration!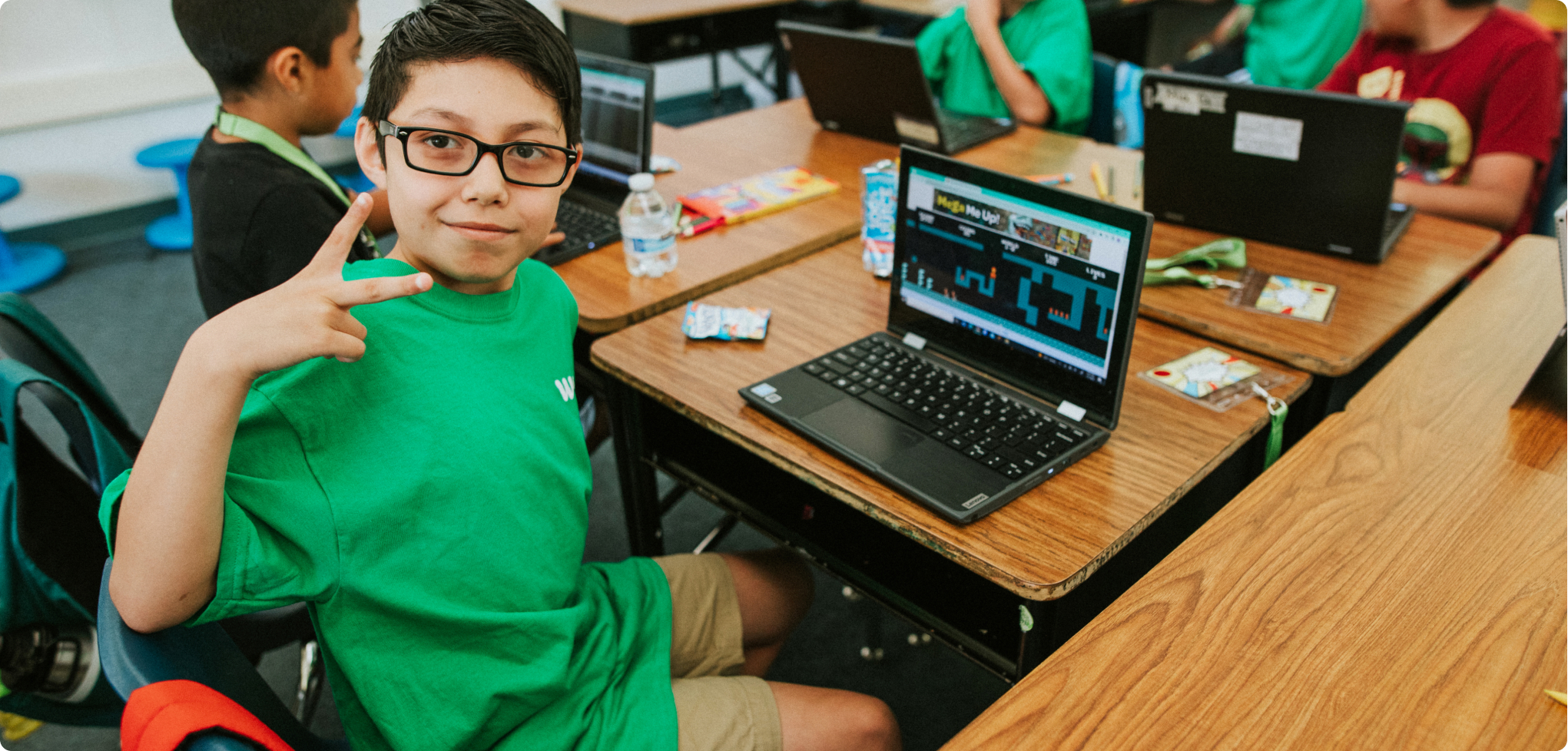 Free for Aspire Students
Enroll now!