Our team is here to make a difference
We staff expanded learning for the full spectrum of roles.
Contact Us
We partner with districts all over the nation to run expanded learning programs that propel students forward.
You provide a classroom and we do the rest.

Our afterschool programs are tailor made for each school district. We have passionate staff trained and ready to go - whatever number is needed to meet staff:student ratio criteria, we'll make it happen.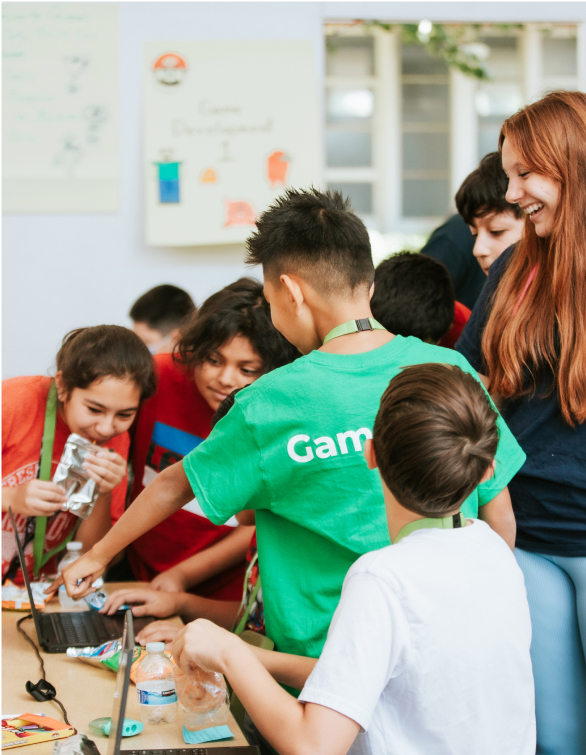 No more canceled programs due to staff shortages

Our programs come fully staffed with a guaranteed staff to student ratio of 10:1 or better, with well trained, experienced staff eager to help students learn new skills and get ahead.

Keep admin simple with one platform

We offer technology for all record-keeping requirements: check that all students have been offered programming; monitor attendance; coordinate with partners; keep records for auditing.

Accessible marketing made easy

There's nothing worse than having a good program suffer poor attendance. We run accessible campaigns to help publicize programming to all students, parents and guardians, in places where students will see them.

Scalable student employment and internship opportunities

We hire and fully train your High School students as paid teaching interns offering valuable work based learning experiences and resume building opportunities.

We only source passionate staff and make sure we retain them with high compensation and training

As a trusted staffing partner, we compensate our team members more than school systems are able to so we can retain the top talent and reward them for their work.
Staff quality is our number one priority
Our Program Managers are hand picked by our experienced recruitment team and fully vetted by Work ED. They manage and mentor a team of Program Leads to ensure maximum student impact everyday.
Training includes:
Comprehensive curriculum training

Student engagement & group behavior training

Reaction management and conflict resolution training

Emergency Situation & Personal Safety training

Missing student training

In-person field training & virtual training 

Daily end of day reviews

Continuous training & evaluations, using data collected on an ongoing basis

Onboarding meetings with site leadership & school administrators
Need help with district staffing?
Let us handle all your afterschool & summer programming staffing needs. Work ED can instantly remove the pain of hiring and training staff or teaching aides.
Learn how we can become your staffing partner today.